Art hotels provide traditional accommodation but are driven with an interior of creative exhibits and aesthetics, such as art galleries of paintings, photographs, and drawings from a particular artist, style, or period. Some art hotels operate on a single theme, while others may have one for each floor or each particular room. These hotels are often found in major cities with heavy artistic communities. Art hotels tend to have more expensive rates than one- to three-star hotels and chains. Patrons should make reservations in advance, especially around the holidays and major event dates.
Offering all the usual amenities of traditional hotels, art hotels also provide a visual aesthetic advanced from the usual hotel chains. An art hotel caters to a creative audience or a clientele appreciative of art culture. Sculptures may be constructed in the lobbies or front yards of these customized hotels.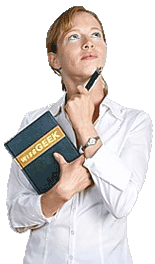 An art hotel is a key cultural hot spot where guests can enjoy a great variety of local art, music, and theatrical heritage. Common areas or lobbies often work as miniature art galleries in themselves, hosting a variety of paintings and color schemes on the walls and furniture. Live jazz and blues often put the finishing touch on a fine lodging experience at an art hotel.
Themed rooms based on a particular style or artist are often features of art hotels. These unique hotels are located all over the world but are commonly found in Europe. For example, there is an art hotel in Berlin, Germany, dedicated primarily to pop art icon Andy Warhol. This is a permanent exhibition in this particular art hotel. There are 91 rooms decorated with original work from the artist, totaling 218 signed prints to give a comprehensive overview of Warhol's career.
With traditional art shows, an art hotel may feature traveling exhibitions for a given time period. These exhibitions often take place in the lobby, common area, or exhibit halls. Hotel tours are always offered to guests and potential guests. Artists with traveling exhibits sometimes use noteworthy art hotels as their exhibition halls. Meeting rooms can also serve this function when rented out.
Restaurants are almost always a part of the art hotel experience. These eateries feature art-inspired dining with atmospheres that cater to the hotel's particular theme. Some hotels have multiple restaurants, while smaller ones may only have a bar. Room service may be an option as well.
AS FEATURED ON:
AS FEATURED ON:









Woman holding a book