What is the Ponderosa Ranch?
Ask almost anyone what the Ponderosa Ranch is, and the answer will be, "That's where the Cartwrights lived on Bonanza." The Ponderosa Ranch was a symbol of the wealth achieved by hard work and honest living. It's an American icon, even though it never really existed, except as a theme park.
The Ponderosa Ranch in the television series Bonanza was supposedly a 600,000 acre (2,400 square-kilometer) spread high in the Sierra Nevada Mountains, and near Lake Tahoe. By horseback, it was supposed to be a two-hour ride to Virginia City, Nevada. The Cartwright family: patriarch Ben and sons Adam, Hoss and Little Joe, lived in a sprawling home on the ranch and raised cattle there. The opening credits of the show were shot on Lake Tahoe's north shore, near Incline Village, Nevada. Some outside shots were filmed in and around the area as well, but most were shot in rural Southern California.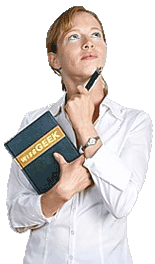 The Ponderosa Ranch became a reality in 1967, when Lake Tahoe residents Bill and Debbie Anderson, having conceived the idea for a Ponderosa people could visit, opened a small theme park on their property near Incline Village. The theme park included replicas of the ranch house, exterior barns and pens and later, a replica of the Virginia City set used in the series. A few scenes were shot at the theme park, but it was too expensive to get the cast and crew to the park every week, so 99 percent of the filming was still done in Southern California.
Visitors to the Ponderosa Ranch could see inside the ranch house, with wax figures of Ben and the cook, Hop Sing, at work. They could take wagon rides and go into the Virginia City portion of the park, where they could pan for gold, tour a haunted house and even eat a "Hoss burger." A touching part of the tour was the graveyard adjacent to the ranch house, which included markers for each of Ben Cartwright's three wives, and also for every cast member who passed away through the years.
Times change, though, and the Ponderosa Ranch theme park was sold and closed in 2004. The set pieces were still on the grounds as late as early 2008, so those who drove by the entrance could see where the park used to be. The Ponderosa Ranch may have been a fictional place, but those who grew up watching Bonanza, and who still watch it in re-runs, consider it a genuine bit of Americana.
AS FEATURED ON:
AS FEATURED ON:









Woman holding a book