What Is an Indoor Amusement Park?
An indoor amusement park is an attraction in which the rides, games, or events typically found at larger, outdoor theme parks are installed indoors. This may take place in a large building or in some cases just a giant, permanent tent, and allows patrons to enjoy the amusement park all seasons of the year, rain or shine. This is becoming an especially popular option for water parks; heated pools and water rides are just some of the most common features found in an indoor water park. For families or people of all ages, an indoor amusement park can be a great way to spend a day.
Some places that advertise themselves as being an indoor amusement park do not actually feature any of the larger rides found at traditional amusement parks. They may feature smaller games and amusements that are more frequently found indoors, such as bowling, putt-putt golf, laser tag, or rock-climbing walls. Video games are also common as well. These parks may be a less expensive option because they typically do not require an admission fee, though it will generally require a small fee in order to play each game. These places are popular hangouts for teenagers.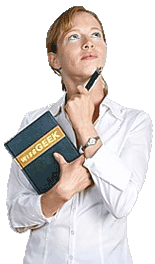 A true indoor amusement park will typically feature larger rides that might be found at a fair or carnival. Some of the biggest indoor amusement parks might even have a roller coaster indoors; in addition, some larger shopping centers around the world also feature an indoor roller coaster. These types of amusement parks typically require visitors to pay an admission fee, but this will generally entitle them to a day pass that will allow them to go on different rides as many times as they desire throughout the day. Though it may initially be more expensive for a company to build an indoor amusement park like this, the fact that it can be open all year round, no matter the weather, is often well worth the investment, especially when connected with a retail facility.
An indoor water park is another type of indoor amusement park that is becoming fairly common. These feature things like water slides, tube rides, and pools inside a building, and are particularly popular with families. Some of these are actually built in to a resort, allowing patrons to stay at the resort and spend a few days at the water park; typically, the cost to enter the water park is included in the fee for a room at the resort.
AS FEATURED ON:
AS FEATURED ON:









Woman holding a book